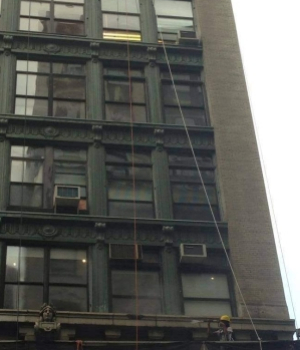 Best Facade Renovation New York, Inventive & Inspired Exterior
Best Facade Renovation New York, Inventive & Inspired Exterior
You can add value to your property with best quality exterior facade renovation New York by Sigma Builders. So, When it comes to best facade renovation, it involves structural repair and maintenance and preserving exterior for commercial, industrial, historical and landmark buildings. Having many years of experience in building renovation, restoration and construction industry make Sigma Builders your number one source to tackle a wide range of structural deficiencies, building surface damages, and exterior waterproofing, and maintenance issues.
Why Choose Sigma for Building Facade Restoration NYC & Repairs?
At The Sigma Builders, we believe that the management and repair of property, specifically exteriors, is more than simply just applying another finish layer or cleaning of the veneer. It's an assessment which should be made of when and how the renovation should be performed, making an ideal harmony between technically sound and economically the feasible project. We have the complete up to date ranges for external facade renovations ranging from the best highest quality decorative paints for any wall in any of condition, flexible systems that move with the structure, primers sealers to guarantee adhesion to even the most difficult surfaces, specialist coatings for the anti-graffiti, damp walls and exterior wall waterproofing and much more.
When the building structure needs facade repairs and maintenance services in Manhattan, Queens, Bronx, Brooklyn, and Staten Island throughout NYC contact us. We are the trusted partners of home and building owners, property management companies, construction manager, architects, engineering firms, co-ops or condominium boards provide superior quality building restoration & renovation services.
Building Renovation Services by Sigma Builders in Manhattan, Queens, Bronx, Brooklyn, and Staten Island.
We are equipped with all the latest equipment and expertise to cover all the types of projects form low-rise residential buildings to commercial and industrial high-rise luxury towers. As well as all of our professional work will full compliance with OSHA safety standards, ensures that the safety of the work environment all employees. We have good long track recode of successful exterior renovation projects throughout in New York city assisting many happy homeowners and property managers with best facade renovation, maintenance, and improvements.
Take a quick view of our recent Exterior Renovation Project to have a good idea about our home improvement expertise.
You've got questions, and we have answers. Just send us a message and one of our talented support staff will be in contact with you within 24 hours, even on weekends and holidays

Everyone on our crew works hard, shows honesty, show commitment, a mastership of skills, honesty, and pride in their work, and manages a good sense of humor and willingness to do what it demands to get the job fulfilled right.