Waterproofing Contractors NYC, Exterior Wall, Queens, Brooklyn, Bronx, New York 
Waterproofing Contractors NYC is an important factor to maximize the strength to last for both commercial and residential.
If you want to give a new look to your old-fashioned basement and make it usable, hire Sigma Builders as you Exterior Wall Waterproofing Contractors NYC. Our highly experienced professional staff is always there to solve the Waterproofing needs of our valuable clients. With us, it does not matter the project is small or big we always welcome you to provide a solution that fits your needs. With the passage of time the building gets older, you may find foundation cracks, and the water seeps into the building. And after a few times, water can cause many serious structural damages.
In order to guarantee that your home or building is free from water problems, it is important to know all the devices that contribute to parts of structures getting wet and how building arrangements drain and dry. We as a quality commercial waterproofing contractor do recommend you for Successful Waterproofing Installation, residential waterproofing, foundation wall, parapet wall, or foundation waterproofing in & around Brooklyn, NYC.
Our Waterproofing Services NYC Includes:
Exterior Wall Waterproofing
Interior Basement Waterproofing
Negative Side Waterproofing
Positive Side Waterproofing
Windows Lintel Replacement
Windows Repair Contractors
If you are facing a water leak problem, our Underground Leak Detection service will visit the site and inspect the problem. After completion of our inspection, we provide you an affordable solution as per the requirements.
If you are having a finished basement, or you can't determine the source of the basement seepage, Just call our office at +1 917 412 1886 to schedule the best consultation and reasonable estimate for Basement Waterproofing. Sigma Builders also offers commercial services for businesses in the New York, Brooklyn, Queens, Bronx, Staten Island, Manhattan area. We have experienced waterproofing New York Contractors. We have also worked in vaults, tunnels, parking garages, water treatment plants, swimming pools, retail facilities, banks, schools, churches, government buildings, hospitals, and many more.
Interior Basement Waterproofing NYC Staten Island, New Jersey & Jersey City
If you don't manage water leak problems in the basement, it can cause severe internal damages. Water leaks not only damage your rooms from being used rather it may cause extensive mold problems and will eat the infrastructure of your building. If you are experiencing water leakage problems then you are in the right place here as Sigma Builders is one of the most eminent contractors of Interior Basement Waterproofing NYC, Staten Island, New Jersey, Newark Hoboken, Bronx, New York, Brooklyn, Queens
Negative Side Waterproofing NYC New York, Queens, Brooklyn, Bronx, NYC
What is Negative Side Waterproofing? Well, let's take the example of a basement. If the construction of your basement is finished and you are standing in the basement and you see water stains everywhere on walls. It indicates the leakage of water from outside. So, you should find the source of leakage from the exterior which is Positive Side Waterproofing. Hence, it is expensive and hard to find the source so you should hire Waterproofing Contractors NYC for the Negative Side Waterproofing.
Positive Side Waterproofing NYC, Staten Island, New Jersey, Newark Hoboken
As we've discussed above the negative side so you may understand the Positive Side Waterproofing. If you experience leakage from the exterior of your walls it means your need Positive Side Waterproofing NYC.
Exterior Wall Waterproofing Contractors NYC
Commercial Waterproofing Contractors NYC
Water has been known to be the most impertinent and deadly enemies to your building and its durability. It has been known to reduce the most durable of buildings. It seeps into cracks, crevices, or just gets included into pores and stays there while it slowly and cunningly eats at the very walls of your buildings.
As such, waterproofing service NYC is very important if you want to support the honesty of your building, foundation, and foundation. A quality waterproofing job Sigma building contractors NYC, when done right, adds to and strengthens the strength of the construction and helps avoid further decline. Sigma Roofing and Waterproofing specialists in Brooklyn, NYC understand the importance of shielding your home from water infiltration and guarantees you have a well-wrapped home that does not give in to the damaging effects of water infiltration.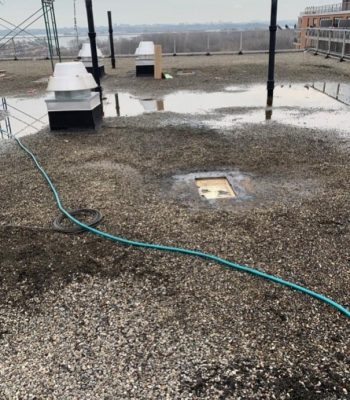 You've got questions, and we have answers. Just send us a message and one of our talented support staff will be in contact with you within 24 hours, even on weekends and holidays

Everyone on our crew works hard, shows honesty, show commitment, a mastership of skills, honesty, and pride in their work, and manages a good sense of humor and willingness to do what it demands to get the job fulfilled right.