Best Parapet Wall Contractors NYC
We provide Reliable Parapet Wall Repairs Services and Restoration Services in NYC.
Benefits of Parapet Wall Construction Services NYC
Parapet Wall provides you a safe boundary which is a basic need of any residential and commercial blocks and buildings. A parapet wall is an addition into the wall that works as a protecting barrier which prevents people from getting affected. And plays a vital role in protection against fire spread or guard rails etc. So, the Parapet Wall Construction in New York is very necessary for residential or commercial buildings. Parapet walls are commonly built in New York City which is a basic now.
Why Do You Need Best Parapet Wall Contractors NYC?
If you want any services regarding building or repairing of your Parapet Wall in NYC. Then Parapet Wall Restoration Services New York is the best option for you. If you looking for experienced and professional services. We make you sure to provide satisfactory results as we deliver what we commit.
Parapet walls are a common feature on most buildings and rooftops in New York City. They are designed in various shapes and forms to give the desired facade to a structure. Parapets are designed to hide rooftop installations and as a preventive cover for roof edges from blowing away under high winds by deflecting the air away from the roof edge. General Contractors in New York have been servicing buildings across NYC for 25+ years, providing reliable, durable solutions for parapet wall repair, maintenance, and installations.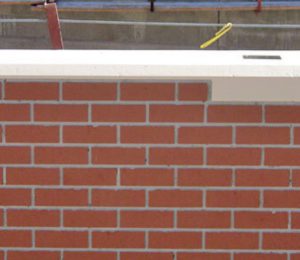 Parapet Walls

Contractors in

New York
It was initially created parapet walls for defensive purposes, but they've survived in modern architecture for entirely different reasons. Today, roof parapet wall contractors NYC is used as a crash barrier to keep people on the roof as safe as possible. Parapet walls also help to stop fires from leaking, and they keep any collected debris from falling off of flat roofs and injuring any passersby.
In New York, parapet walls are relatively commonplace, thanks partly to the number of flat roofs in the city. If you need to have a parapet wall installed, replaced, or repaired, you can count on the contractors at Sigma Builders INC. We've been providing roofing and construction services to homes and businesses in New York for more than 25+ years, and we can help you ensure that your parapet walls are in perfect condition and compliant with the city. All of our contractors are licensed, professionally trained, and extensively experienced, so we can always guarantee excellent quality and your complete satisfaction.
What
Makes Contractors

in Corp

different?
Sigma Builders 25+years, of construction have given us the edge of experience and expertise over other general contractors in New York City. With a 100% customer approval rating, our accreditations and certifications lend reliability and trust to all our construction projects. Our excellent execution and thousands of satisfied customers across NYC have helped us. Being a fully certified company, we provide complete peace of mind.
The
Significance

of

Parapet Repairs
Parapet construction, repair, and maintenance require skilled professionals having the perfect know-how of the intricacies of parapet features. Deviations from perfect heights and accurate slopes can cause walls to start leaning along with constant water leakages. This can damage the walls and generally weaken the structure.
Advantages

of Parapet Walls
Parapet walls offer several significant advantages to buildings—which is one of the reasons you'll want to keep them in good condition—including:
Fire Protection:


Because the Parapet wall services NYC extend above your roof plane, they can prevent flames from spreading upward and across buildings. In many cities worldwide, parapet walls are required for this very reason.

Improves Wind Uplift Resistance:




Winds can cause much damage to your roofing, especially if the roof is at a high altitude, where winds are frequently stronger. Parapet walls help to increase the wind resistance of your roofing and keep any damage to a minimum.




These advantages are weakened when your New York property's parapet walls are damaged, so ensuring they are properly and promptly repaired is a huge priority. The professional contractors at Sigma Builders can thoroughly inspect your parapet walls, accurately diagnose any problems, and quickly handle repairs.
Why
Select Sigma Builders

NYC?
Sigma Builders NYC is professional and completely skilled contractors in New York. It will complete your NY Parapet wall repairs project time-efficiently and at a logical cost. A damaged parapet wall may cause water leakage through these unwanted openings in the wall surface, which the team inspects and understands the primary constraints for the damage. Parapet Wall Contractors NYC maintains qualified Parapet Walls Rebuilding team for these renovation jobs and will get to address the entire parapet flashing needs with intelligent and construction-friendly solutions. As one of NYC trusted Parapet wall contractors NYC, Sigma Builders NYC provides each client with customized renovation and repair solutions based on budget and scope of repair and planning. The company only provides onsite estimates for its projects.
Get in touch with us today for parapet installation and repair work from the most experienced professionals in New York City.

Specialist of Parapet Wall Repair Contractors NYC
Sigma Builders is a platform where you can get your walls briefly customized renovation and repairing solutions and target you parapet needing walls in smart and effective ways. We are confident about our professional team rebuilds and renovate jobs smoothly and ineffective manners. Our professionals try to keep all aspect in their minds for the proper satisfaction of our customers.
We are very well known about the fact that customer always wanted quality assurance in their work with no compromise on the material all of these manners are well equipped by our professional team. Based on the client individual budget we provide a wide range of repairing with the assurity of excellent results.
Contact Best Parapet Wall Repairs & Contractors NYC
Get in touch with  Best Parapet Wall Repairs & Contractors NYC for availing the best and optimal services for your home and business places. We always tried to give you services on time due to the strong and strict policies of our company.  As we try to make a peaceful and satisfactory environment with our customers.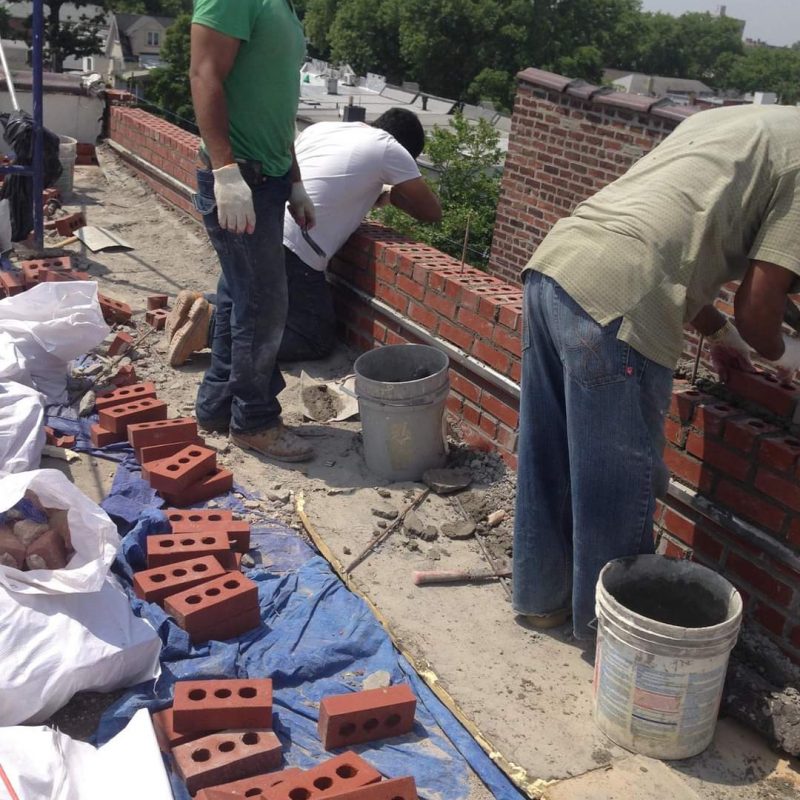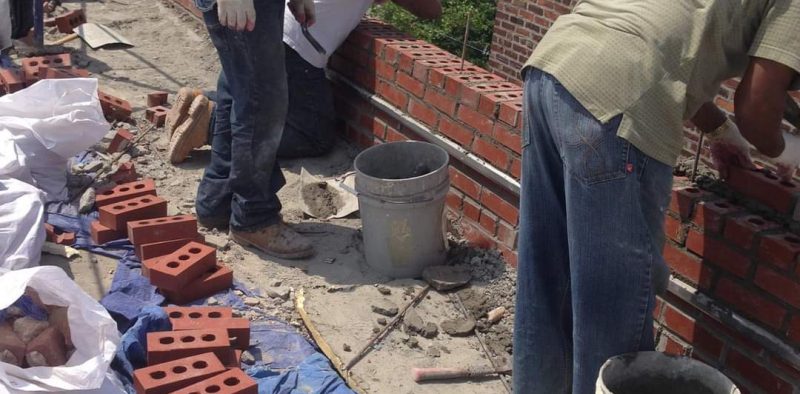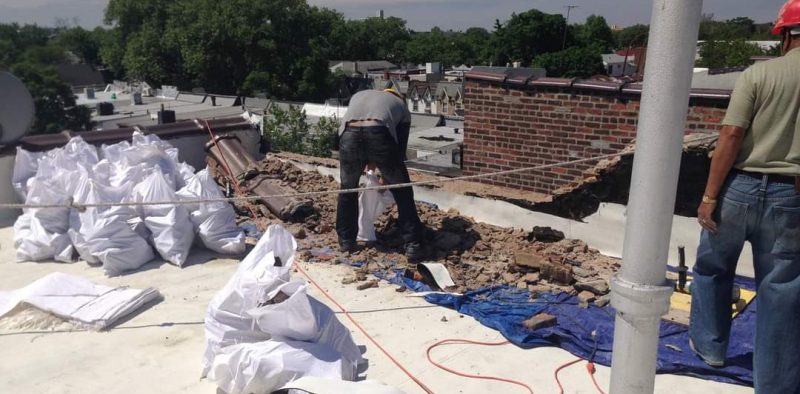 Sigma Builders Inc. and his crew did a great job. They kept me informed and explained the next step and ask for my input. Obvious knew what they were doing. The cost was reasonable for what was done. Thought the work was outstanding. Sigma Builders Inc. went out of his way to make sure things were done correctly. It seemed to take a bit longer than expected, but we are very pleased with the results. Would certainly use them in the future when needing roof work. I recommend them for his excellent work.
We had a major roof contract now looks amazing! We love it! Sigma Builders Inc and his crew were great and very easy to work with. They understand that this is your living space and never pressured us to make changes that we didn't want or 'sell' us things that we didn't need. There were a couple of things I wanted to be added after they finished an area and they did it without hesitation or making you feel like you were inconveniencing them. Rearranging our daily routine surfing in the garden sucked quite a bit, but it was pretty cool to come home and see the progress they were making each day and, in the end, it was well worth it. I will use Reliance again for my other home renovation projects.
Hi, Sigma Builders Inc. We're glad to hear your previous issues have been resolved and that your experience with your roof and garden replacement was such a great one! Thank you for taking the time to leave us a review! The best company are in town. They were quick to get back to me when others wouldn't. Sigma Builders Inc. did a great job communicating and kept to the schedule as he promised...crews were fast and did a good job...if you need a new roof or house renovation or restoration, give Sigma Builders Inc. a call...even during the middle of a pandemic, they got me taken care of.
This is a first-class company! They are clean, efficient, and very friendly. The advice and feedback throughout the job were second to none, with pictures and reports daily. The work was completed quickly and looks great, with the guys doing a fantastic job of clearing the site daily. This is a benchmark for what companies should aim for service and delivery. Thanks, Sigma Builders Inc. and the boys!