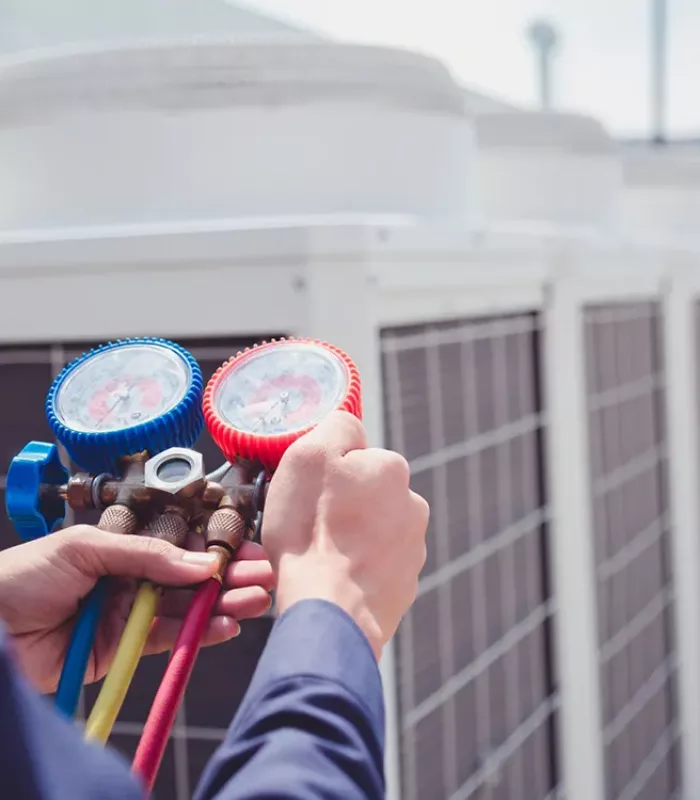 Best Cooling Air Conditioning Services Staten island
We provide high-quality heating and air conditioning (HVAC) Cooling services Staten Island, Brooklyn Queens, and Manhattan at truly aggressive prices. Sigma can get care of all of your home's heating and cooling issues. We install and repair all HVAC devices in both commercial and residential markets. We stock every heating, air conditioning, and indoor air condition product you'll ever require. When it comes to your home or business don't trust just anyone with the job, let our team of skilled professionals get the job done right the first time. Our highly trained specialists will guarantee that your system is repaired and/or installed and operating to completion. Whether you need a furnace or air conditioner repaired or a quote for a new system, call today for a free assessment and also see if you fit for any tax credits or deductions.
We are fully licensed and registered by the State of New York:
Heating and air conditioning: If you want a 

heating contractor

 in Staten Island to think out why your home or business isn't waiting heated, give us a call. We're able to manage any heating repairs, perform necessary maintenance tasks, and even install new systems. And if it's a service we strive for heating, we offer the same for air conditioning. Let us help you stay satisfied.
Water heaters: You won't find a more stable source of water heater repairs, preservation services, and installation in Staten Island. No subject what time of the year it is, you need hot water for cleaning, cooking, and bathing, and there's nothing quite like a loss of hot water to start your day into a tailspin. Call us 24/7 for any repairs you may require.
Plumbing: We also offer our 24-hour emergency services for plumbing issues. If you leak, a clogged drain, a backed-up toilet, or any other plumbing-related problem, don't wait to call Sigma Heating & Air Conditioning to get things fixed in a hurry.
A/C installation, A/C system repair, and maintenance
Do you want expert air conditioning installation cooling services Staten island and repair? Contact Sigma construction for good prices on air conditioning devices and related services. Sigma has long been identified as one of the top air conditioning contractors in Staten Island, Brooklyn, Manhattan, Bayonne, and Jersey City. We install a full range of air conditioning systems for residential and commercial clients.
While we always support air conditioning systems made by top companies, we are experts at installing and repairing all types of models. With the brands we install are the Amana central air conditioning system and Fujitsu mini-split ductless air conditioners.
Sigma Builders has factory-trained specialists and a fully-staffed office that are committed to customer experience, and we regularly exceed the expectation of our clients. we have an Emergency Service Team immediately available to satisfy your requirements during the evening and weekend hours. In addition to our excellent services, we haughtily offer residential and commercial customers a rest of mind with our Annual Service Package.
Popular Cities to Get

Cooling Services

 in USA: