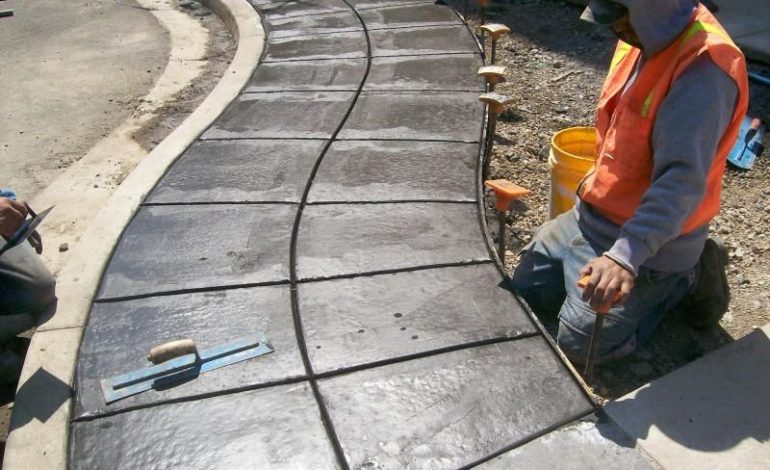 Are you in need of reliable and skilled concrete contractors in New York City? Look no further! In this blog, we will explore the services of Sigma Builders concrete contractors NYC. Whether you need residential concrete services NYC, industrial or commercial, we've got you covered. Our team specializes in delivering top-notch concrete solutions, ensuring the highest quality. 
Concrete contractors NYC play a vital role in the construction industry. They are specializing in working with concrete to create durable and pleasing structures. In a city like New York, the demand for concrete contractors is high.
Residential Concrete Services:
Enhancing Your Home's Exterior
One of the primary services offered by Sigma Builders is concrete contractors in NYC. They enhance the exterior of residential properties. By utilizing various techniques, contractors can transform your home's appearance and appeal.
Building Durable Driveways and Walkways
A well-constructed driveway and walkway add value to your property. Concrete contractors NYC build driveways and walkways to endure heavy traffic and harsh weather. 
Creating Stunning Patios and Pool Decks
Concrete contractors transform your outdoor space into an inviting haven for relaxation. They can design patios and pool decks that blend with your home's architecture.
Constructing Solid Foundations
Concrete is the go-to material for building solid and stable foundations. Experienced concrete contractors NYC can ensure that your residential property has a solid foundation. A solid foundation is crucial for the structural integrity of any building.
Concrete Repair Services NYC:
Fixing Cracked and Damaged Concrete
Over time, concrete surfaces may develop cracks or show signs of damage due to wear and tear. Concrete contractors specialize in repairing such issues. It ensures that your surfaces regain their original strength and appearance. Prompt concrete repairs can prevent further deterioration and save you from costly replacements.
Restoring Old and Worn-out Surfaces
Concrete contractors can restore dull concrete surfaces to their former glory. They can breathe new life into worn-out concrete through techniques like resurfacing. It makes it look fresh and appealing once again.
Preventing Further Structural Issues
Timely concrete repairs restore the aesthetics of your property and address structural issues. By identifying problems early, concrete contractors can prevent extensive damage and ensure safety.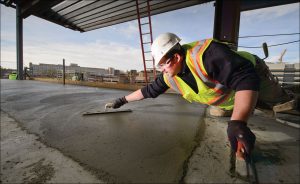 Commercial Contractors in NYC:
Construction for Businesses and Organizations
Commercial concrete contractors cater to the needs of businesses and organizations in NYC and provide concrete repair services in New York.  Concrete contractors handle projects, from offices to schools, ensuring timely delivery and work. 
Durable Parking Lots and Sidewalks
The durability of parking lots and sidewalks is crucial for commercial establishments. Concrete contractors specialize in constructing parking lots and sidewalks that can withstand traffic—also ensuring safety and convenience for customers and employees.
Industrial Flooring Solutions
Industrial facilities need concrete flooring solutions that can withstand machinery and other conditions. Skilled concrete contractors install durable industrial floors tailored to industry-specific needs. 
Reinforced Foundations for Large Structures
Concrete contractors play a critical role in constructing reinforced foundations for large-scale projects. Strong foundations by concrete contractors ensure safety, supporting structures with stability and strength. 
Advantages of Hiring Sigma Builders NYC:
How to Choose the Right Concrete Contractor in NYC?
Conducting Research and Reading Reviews

Checking Licenses and Insurance

Evaluating Previous Projects

Requesting Detailed Quotes
Conclusion:
Sigma Builders concrete contractors in NYC deliver residential, industrial, and commercial concrete services. Customer satisfaction is guaranteed by their expertise in enhancing and repairing damaged surfaces. Choose Sigma Builders concrete contractors for exceptional workmanship and to meet your needs. So, if you're in need of reliable concrete services in NYC, don't hesitate to reach out to us and contact us with Sigma Builders NYC.