Trusted Heating and Cooling Contractors Brooklyn's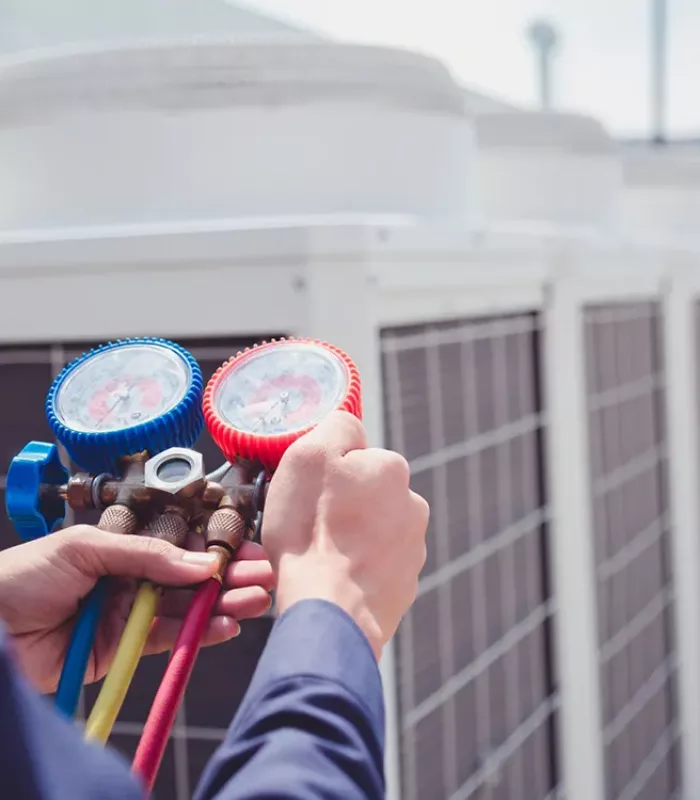 We are trusted due to our top-class heating and cooling contractors Brooklyn, in New York for more than two decades. Our certified and expert technicians are always ready to deliver quality solutions to your comfort requirements. Need a reliable heating and cooling company to come out and fix your heater on a cold wintry Brooklyn night? Or did you come home to find your house was more like a sauna and want AC repair asap? NY HVAC Services understands the effort and we're here for you.
Calling us for service involves peace of mind for you. Our specialists arrive on time, diagnose the issue, and work with you to settle on the right solution to meet your requirements and budget. As a full-service company, we're dedicated to serving our friends and neighbors in Brooklyn with high-quality indoor support solutions. We're constantly looking for ideas to better serve you with the latest technology.
We Set the Standard for HVAC Services in Brooklyn
When looking for the best air conditioning company in Brooklyn, you know you can trust Sigma general contractors. We are dedicated to providing first-class HVAC services that exceed client expectations. Our expert team in New York has all it takes to provide the right and best heating and cooling solutions to your home and business comfort requirements.
WHAT IS A HVAC CONTRACTOR?
HVAC contractors find resolutions to complex problems. They use their education, experience, and the mixed knowledge of co-workers and authorities, whether the job is large or small.
Establishing a system, for example, requires much more than simply choosing the equipment. Heating and Cooling Contractors Brooklyn should measure the size of your building, examine insulation, ducting, and other factors, and calculate the Manual J figure, which limits the amount of heat your building loses in winter and increases in summer. Only after he has gathered all of this information will he suggest options that fit your requirements and your resources.
HVAC specialists in our area must be able to deal with older buildings and their challenges -– high roofs, oversized windows, old-fashioned wiring -– and solve problems in an effective manner. This requires passionate professionals who take a job one step at a time, working as fast as feasible yet careful to do very good work.
Best Heating, ventilation, air conditioning & refrigeration requirement
HVAC gives all services for heating, air conditioning, ventilation & cooling. We are prepared for installation, support & repair for all residential & commercial clients. We service all makes & models. Sigma specializes in ductless mini-split systems, which are presently the most efficient heat control systems available. As a licensed and state-certified HVAC service, we attempt for client satisfaction with honesty, loyalty & affordable pricing. Sigma building contractors licensed & trained technicians will provide you, expert, up-to-date advice. We'll give you the best solutions for the greatest performance of your business.
Your heating & cooling systems are important for your well-being. We are prepared to get you the quick & dependable service you require. Sigma HVAC is a locally owned & operated family business. We service Manhattan, Brooklyn, Queens, The Bronx, Staten Island, Long Island, Jersey City, Newark, Newport & surrounding suburbs. Call now for a free professional estimate.
Popular Cities to Get

Heating and Cooling Services

 in USA: